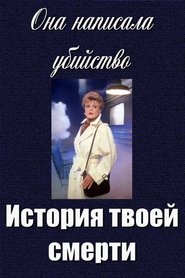 Rating:
NR
Released:
2000
Budget:
$0
Revenue:
$0
Murder, She Wrote: A Story to Die For
Jessica's back to write a few wrongs.
5.5/10 (2 votes)
JB Fletcher is a speaker at Speakers Incorporated attended by various authors. Uri Malenkovitch also attends to promote his book about the KGB. When he is killed, Jessica helps a struggling writer accused of his murder.
Murder, She Wrote: A Story to Die For Cast
Directing
Anthony Pullen Shaw
Writing
J. Michael Straczynski
Directing
Anthony Pullen Shaw
Murder, She Wrote: A Story to Die For Cast
Murder, She Wrote: A Story to Die For Crew
Murder, She Wrote: A Story to Die For Movie Reviews
Nobody has reviewed Murder, She Wrote: A Story to Die For yet. Be the first!
Sign in or create a free account